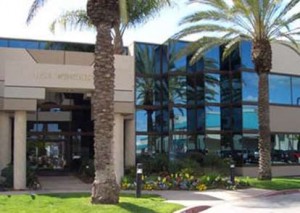 Turnkey Web Hosting is a subsidiary of Turnkey Web Tools Inc., one of the leading providers of sector software solutions and services for the web community. We were established to offer creative, cost effective and efficient web hosting and E-Commerce solutions. We're here to help you build and maintain the Internet presence you deserve.
In today's complex and unregulated Internet world, you need to be able to rely on your hosting provider. Without a stable and reliable service, your site downtime will cost you more than just time – you'll lose potential users and customers, your reputation and, most importantly, money. We are housed on a state of the art network, staffed by experienced network specialists, just so that we can guarantee that your site does what you want, where you want it, 24/7, 365 days a year.
Take some time to look at our range of Hosting Plans. We offer various solutions, including domain name registration, email accounts, site and development tools and a selection of E-Commerce services. Whether you're new to the web, wish to upgrade your site or simply want to change hosting service, you'll also have the added back up of our customer services team on your side. Our expertise will help you run your site, leaving you free to run your business.
The Turnkey Web Hosting datacenter at 530 W. 6th St. is the most energy efficient and environmentally friendly datacenter in Los Angeles.
Enabling this efficiency is our proprietary "free-air" cooling system, the first system of its kind in the Western hemisphere. Our system uses a series of wind tunnels, outside air intakes, and exhaust fans to bring into the datacenter cool outside air (cooling it further with the CRAC units when needed on warmer days), directing it down the cold aisles, and swiftly extracting it from the hot aisles, using directed air flow to maximize cooling and ensure a desirable operating temperature in every cab.
The innovation in our datacenter does not end with the cooling apparatus. Our facilities feature an advanced network for providing low-latency bandwidth to our clients, and a highly scalable, pre-wired interconnects to provide our customers with the flexibility for growth. Every cage and cabinet is pre-wired with an 8 port patch panel, compliant with Cat5E and Cat6 standards. These patch panels are cross connected in our main distribution frame. Cabling is run in a carefully ordered manner on our overhead cable ladders. The patch panel system allows for extremely rapid provisioning of interconnects to clients, and also provides ample ports so that fully redundant connections can be provisioned as desired. As customers expand their operations with us and order more cabs, interconnecting these cabs is a simple matter – in fact, the mathematical scalability of this system exceeds by a hundredfold the maximum capacity of our datacenters. In addition to this interconnect system, our facility features the highest-quality Panduit patch panels and interdict facilities, enabling the easy provisioning of fiber interconnects to clients, and our datacenter is also equipped with an enterprise-grade telecom block, facilitating rapid provisioning and deployment of T1 lines, ATM cross connects and other specialized telecom facilities.
The most important element to the ongoing operations of a datacenter is reliable power. Our datacenter features state of the art Uninterruptible Power Supply systems and Automatic Transfer Switches, ensuring uninterrupted power supply on those rare occasions when the building must transition to generator power. Our redundant UPS systems and interconnects to the building main panels allow us to provide true A and B circuits to our clients, providing customers with a maximal assurance of reliable electricity. Beyond our highly reliable power distribution infrastructure, we also have state of the art security, with biometric fingerprint scanners and RFID badges required to gain entry. All parts of the datacenter are under continual 24/7 video surveillance, and the corridors surrounding the server rooms are patrolled continually by building security officers.